New Roka Rucksacks In Lots of Exciting Colours
We have been selling

Roka Bags

for several months and we are so happy with the response from our customers . They Love Them.
Just Look at the design quality and detail that has been put into the making of a Roka Bag
Roka Like to Keep things simple, They spend a lot of time focusing on functionality. There is a full range of colours . Honestly you are spoilt for choice . They go through all the colours of the rainbow and more .
Roka bags are designed to be lightweight and durable, the external material is triple-coated, weather-resistant, matte nylon. Our chunky zips are easy to use and provide extra protection. So if you are out for a walk and it starts to rain the contents of your bag are garanteed to stay dry . Roka Bags are waterproof .
Our Featured Bag This Month Is The Canfield Bag
The Canfield is ideal for commuters, office workers, teachers, students , busy mums and dads etc. The Canfield bag is weather resistant, durable and sleek. The roll top design has a wide-mouth opening, complete with a chunky zip and a magnet holders. Side bottle pockets and a secret back panel pocket come together to create a secure and trendy backpack.
 Extra protection and storage Has been added to our roll-top bags. A It comes with a chunky Roka zip and  two magnets, sewn into place, allow for more space or protection – perfect for whatever you need!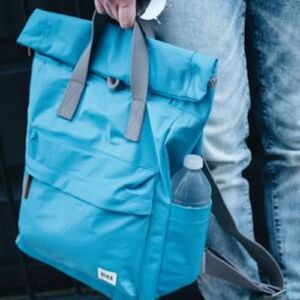 Storage
Each Roka backpack and bag is designed for maximum storage capacity. Inside each backpack you'll find a padded laptop or tablet sleeve in addition to external and internal pockets and storage compartments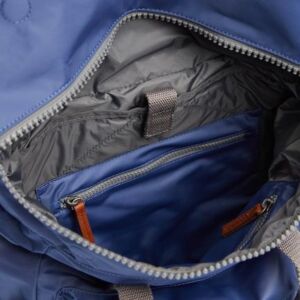 Security
Every Roka bag is equipped with a secure zip pocket, perfect for personal items like your wallet or cellphone. Some bags have it tucked inside for extra protection, some bags have it tucked along the back panel for easy access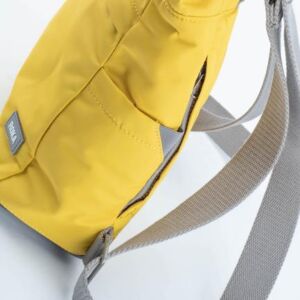 Roka backpacks are stylish and durable and built to last . From our chunky zips and padded materials to our vegan, leather-like straps, Roka has produced a bag that is fashionable, functional, and is great quality.
So Grab one Quickly an join the Roka Crew