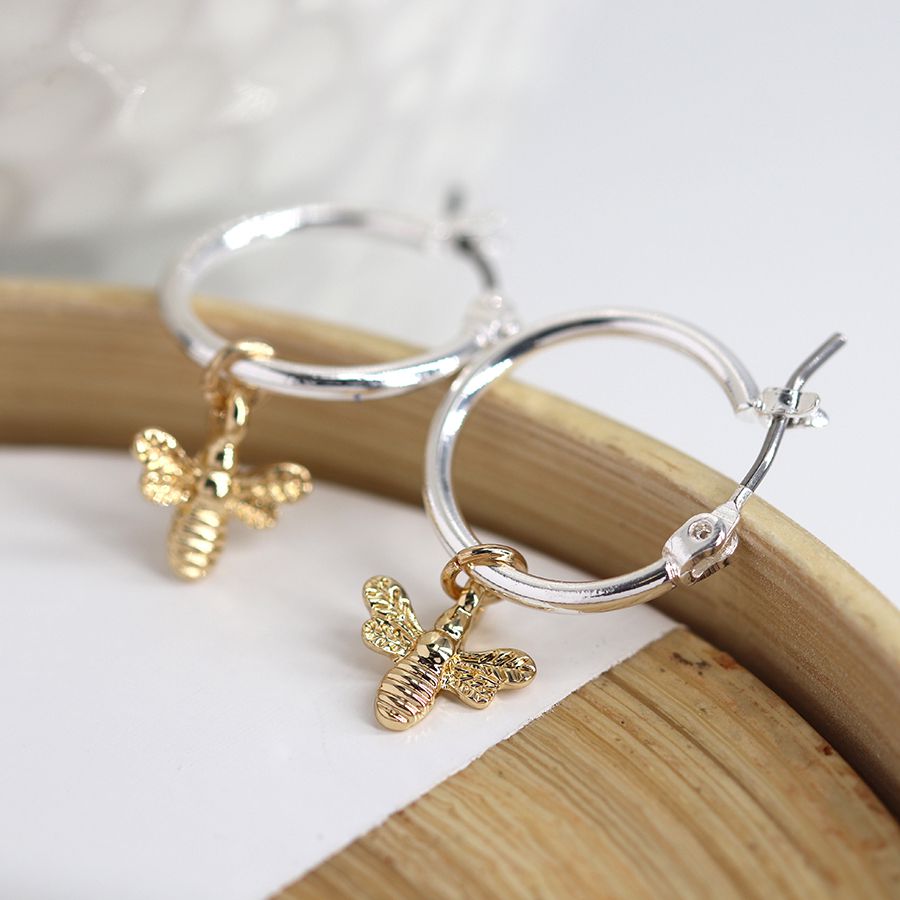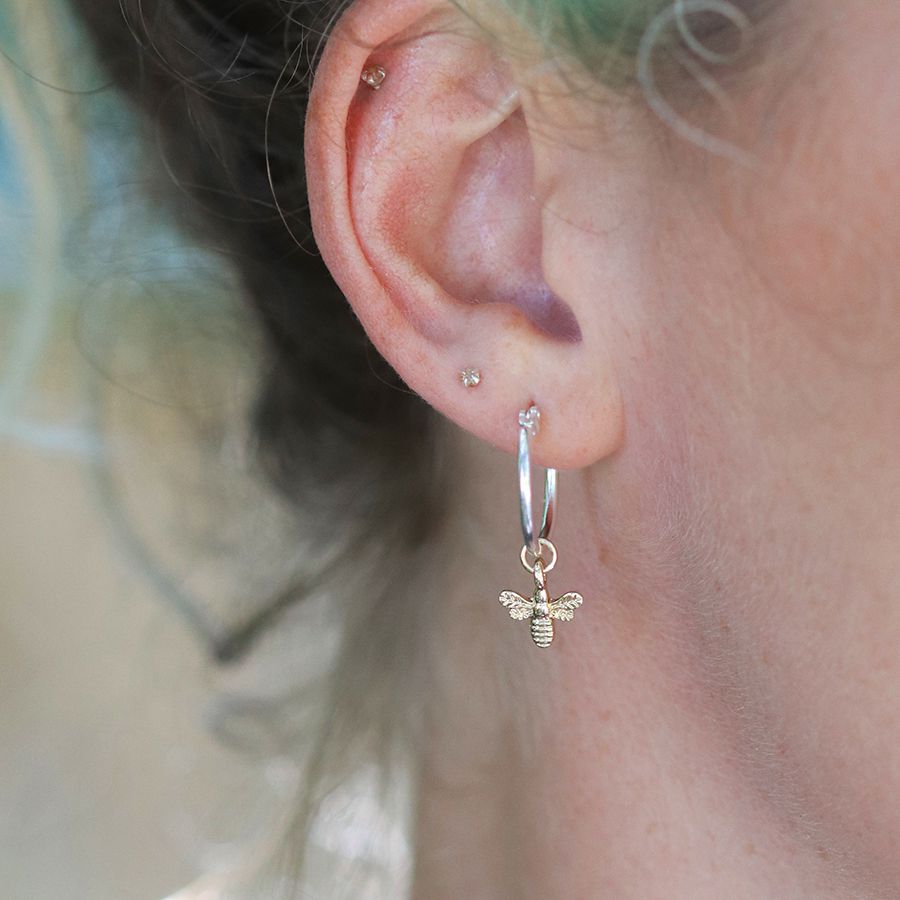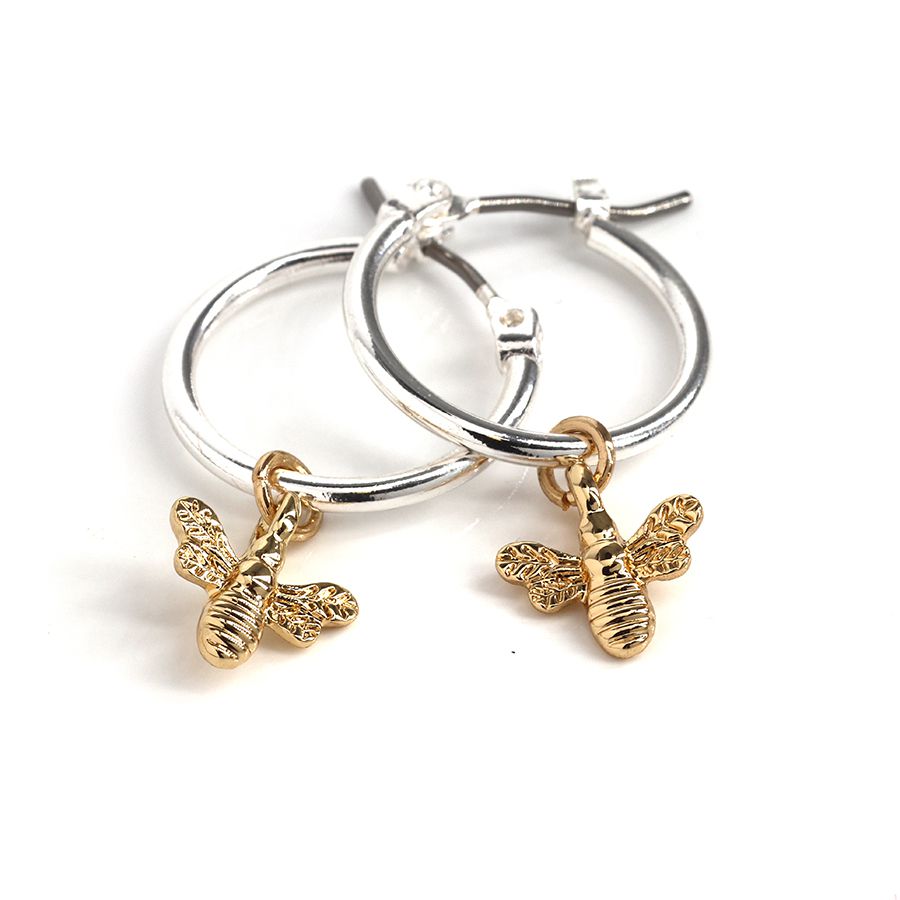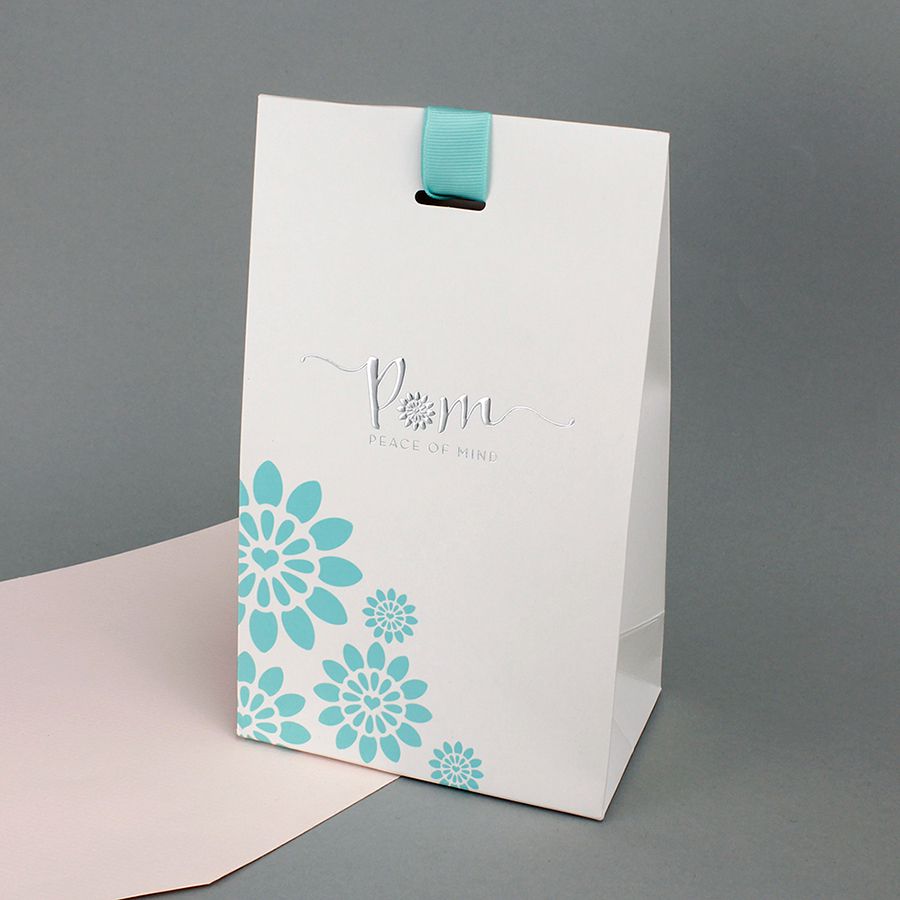 Silver And Gold Plated Bee Hoop Earrings.
Bee-utiful!
A lovely pair of silver and gold plated hoop earrings with adorable bee charms. A lovely present maybe for someone who loves nature. And let's face it, who doesn't love bees?
Us ladies can Never have too many pairs of earrings…we Love them…dainty, chunky, short and long danglies, we really can't get enough. Earrings are a welcome present for most of us. Mother, daughter, friend, wife, girlfriend. This pair of drop earrings are a style that will suit everyone.
A great Birthday, Christmas or Mother's Day gift.
Approximate hoop diameter 16mm, star size 8mm bee.