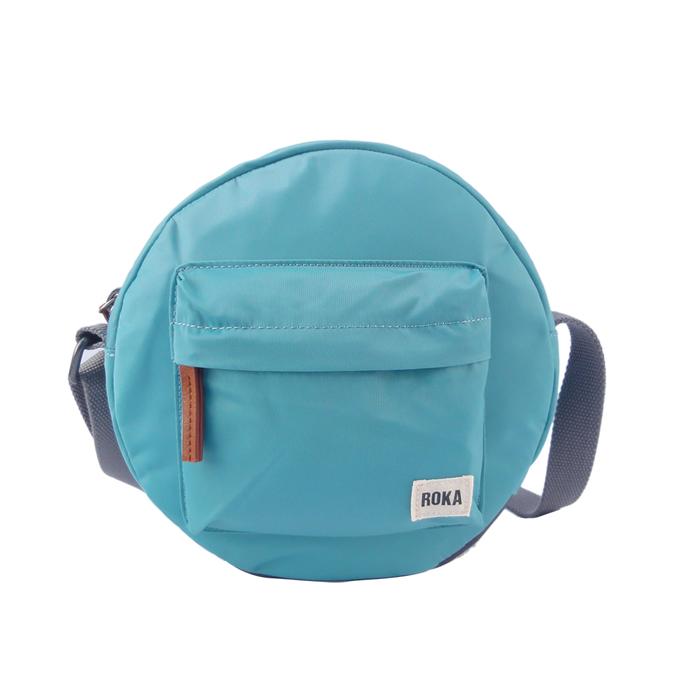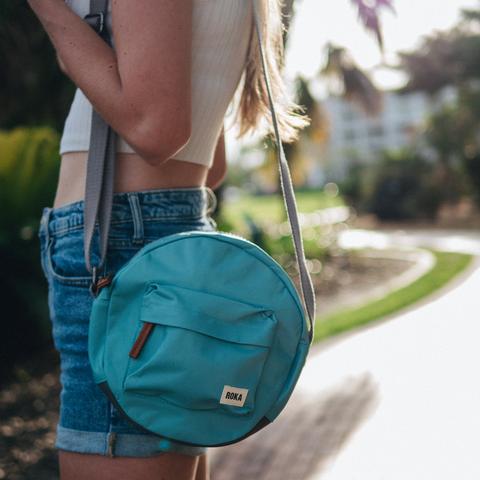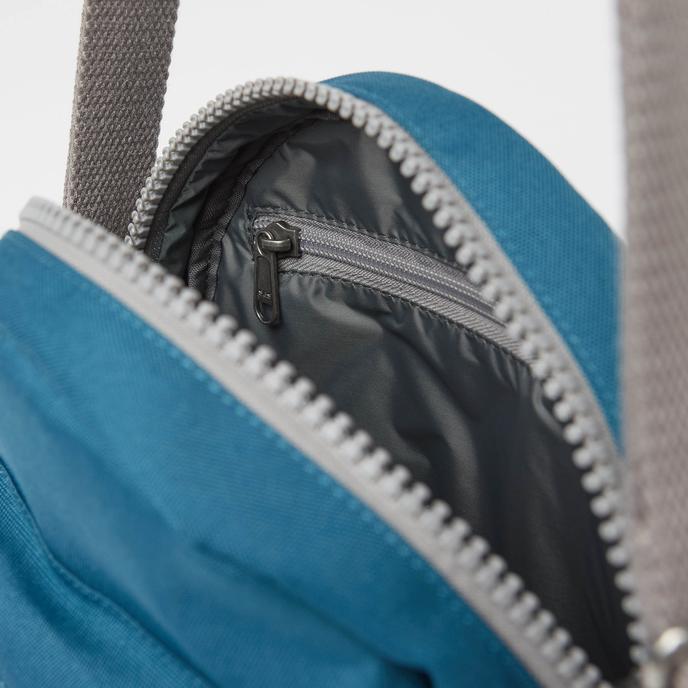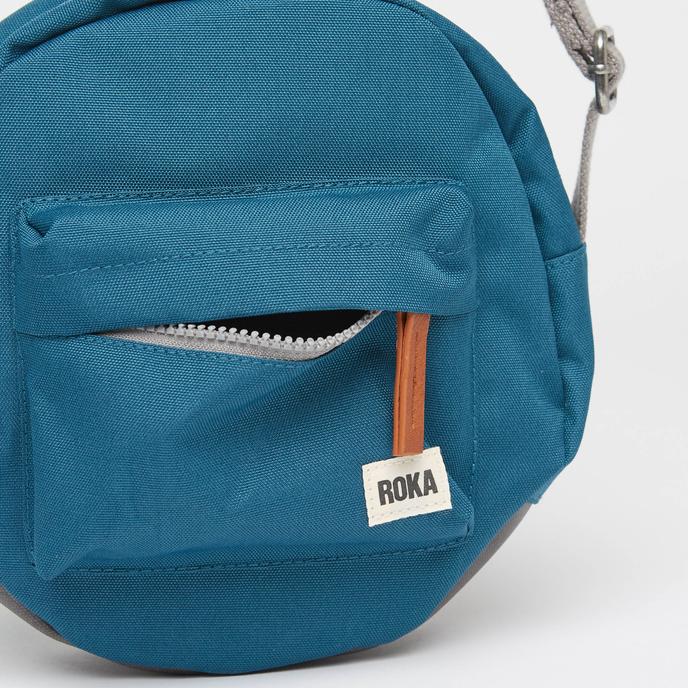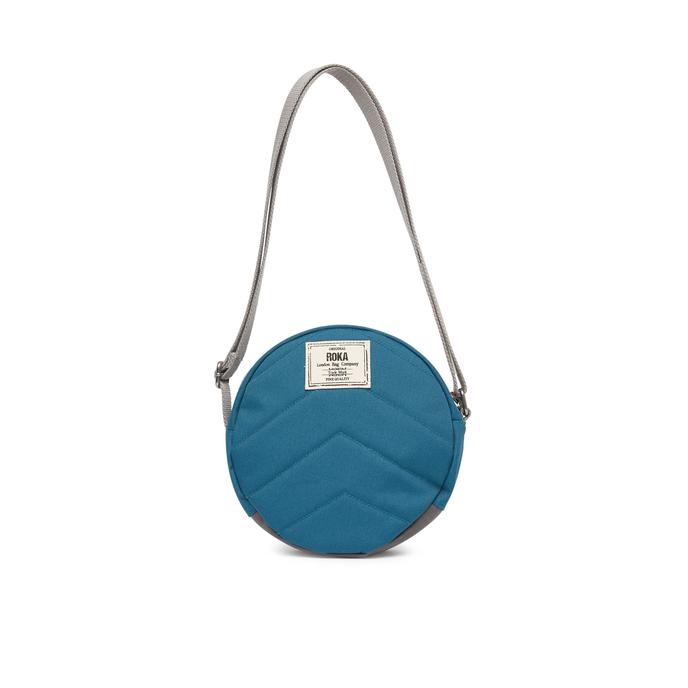 This Roka sustainable recycled Paddington crossbody bag is made from  recycled bottles helping to reduce pollution.By using recycled plastic bottles  Roka are helping to reduce the waste on the planet it also takes less energy than more traditional methods.  So reduce , reuse, recycle and be Roka ready .
This is a weather resistant durable light weight bag is made from a thicker canvas like material. It has 3 different pockets and section organisers .
Outer material: weather-resistant matte poly/canvas (triple coated)
Base material: weather resistant canvas (triple coated)
Lining material: matte nylon
Hardware: galvanised, smoked, branded metal.
Straps: cotton webbing
The small bag is  23cm x 23cm x 7cm.