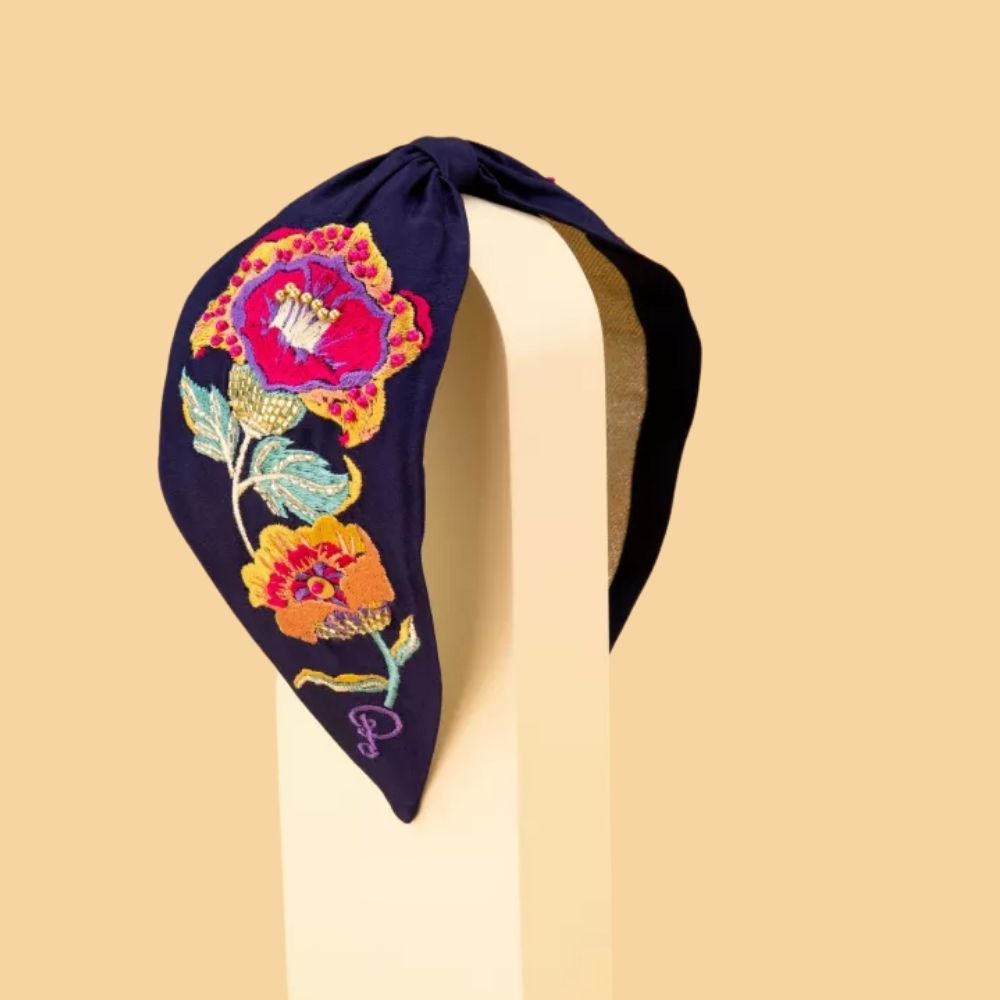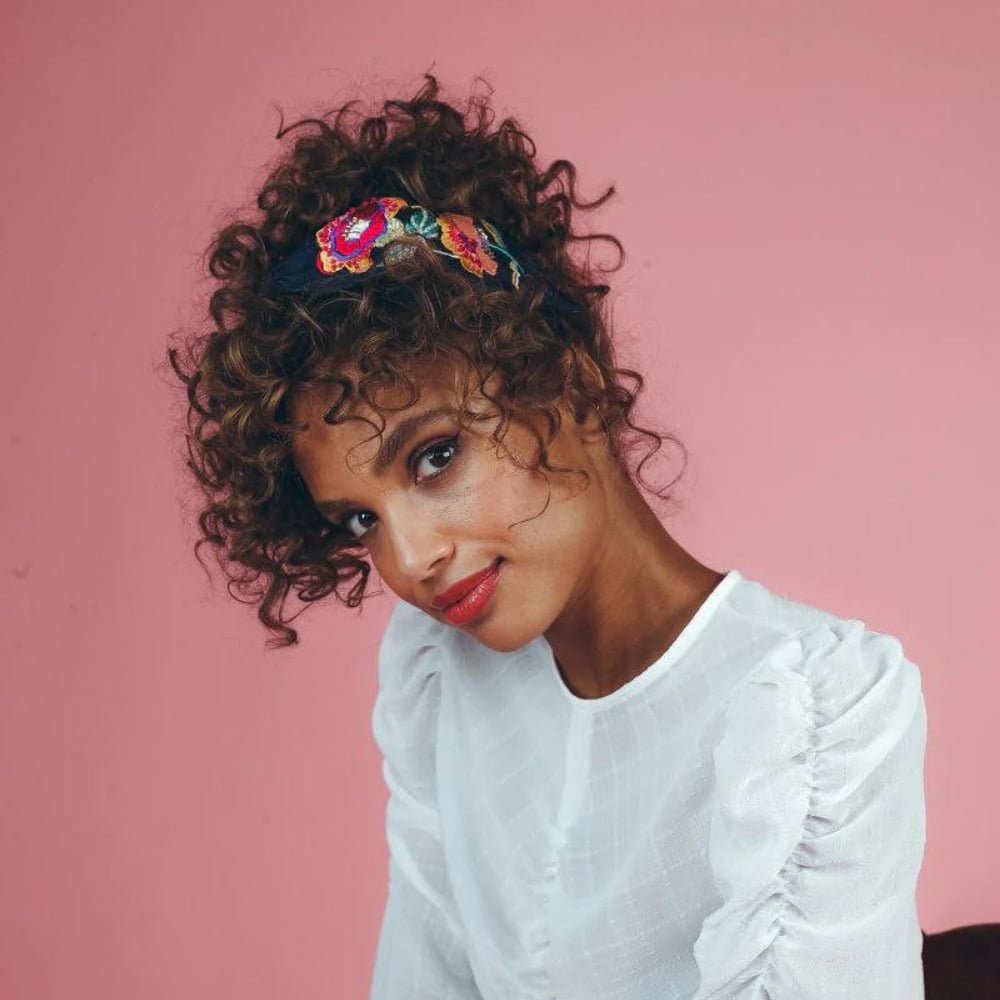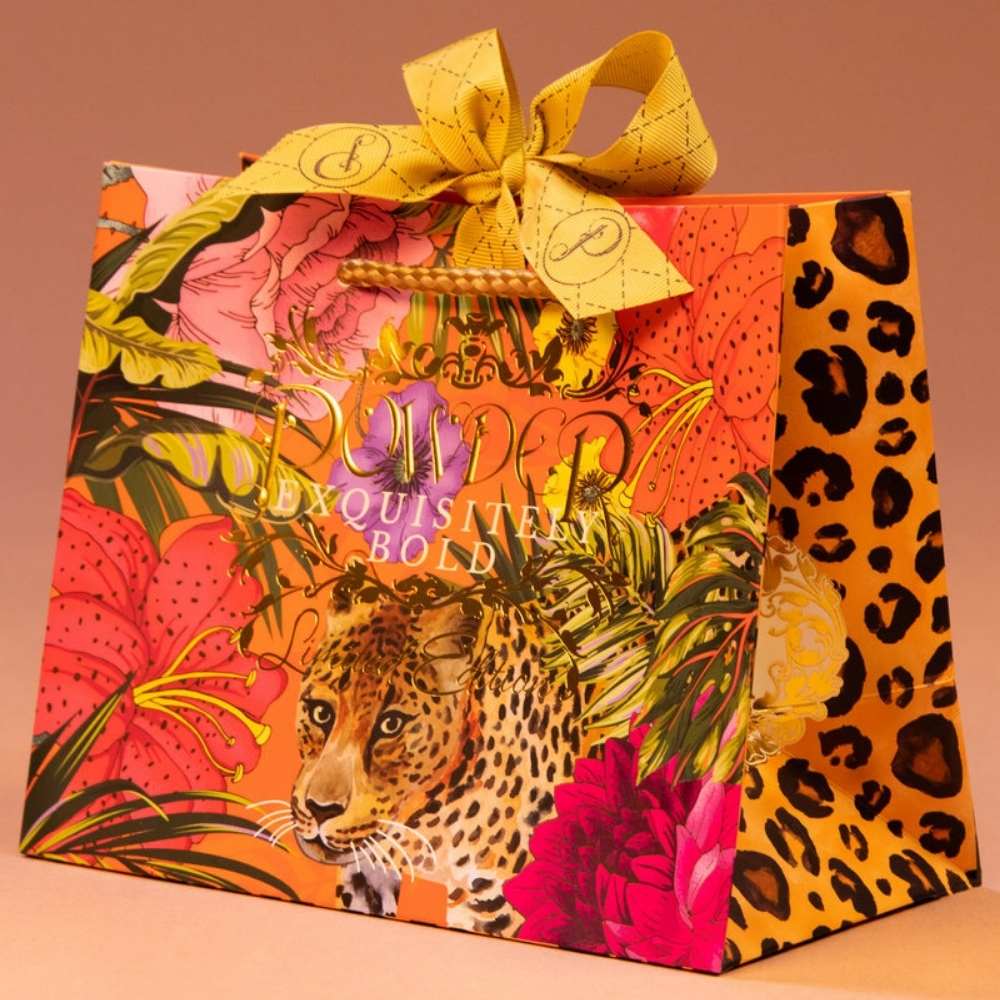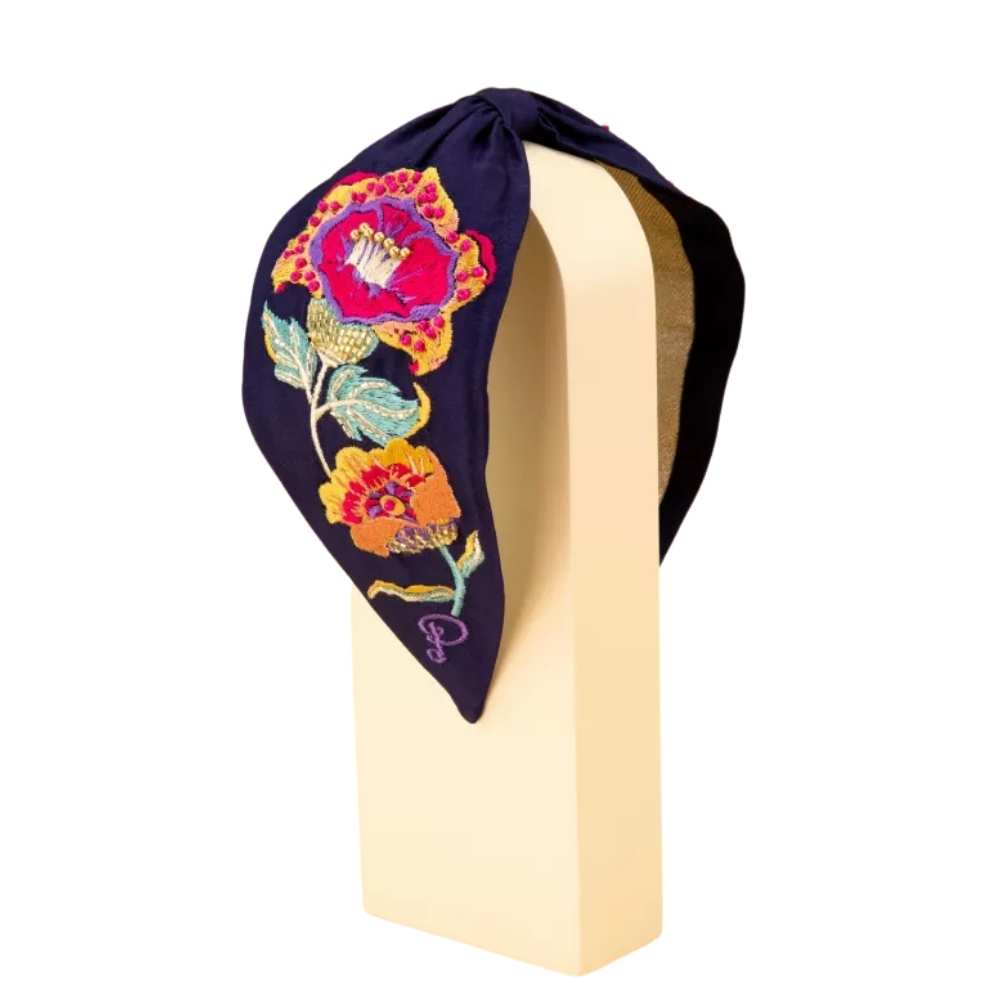 Powder Embroidered Headband. Navy, Flowers
A Stunning Powder headband in navy, beautifully embroidered with flowers is very special   It will add sophistication and beauty to any outfit. Great for weddings, parties and lovely summer days. Everyone will be green with envy looking at your beautiful embroidered hairband. Perfect for a summer wedding or just everyday.
This hairband has a silky navy background with intricate embroidered flowers. It is absolutely divine and will cause many heads to turn.  A fashion statement and very on trend. This is the sort of headband that you will keep for years and years and wear again and again. A real statement accessory.
The hairband comes beautifully packaged in a decorative box