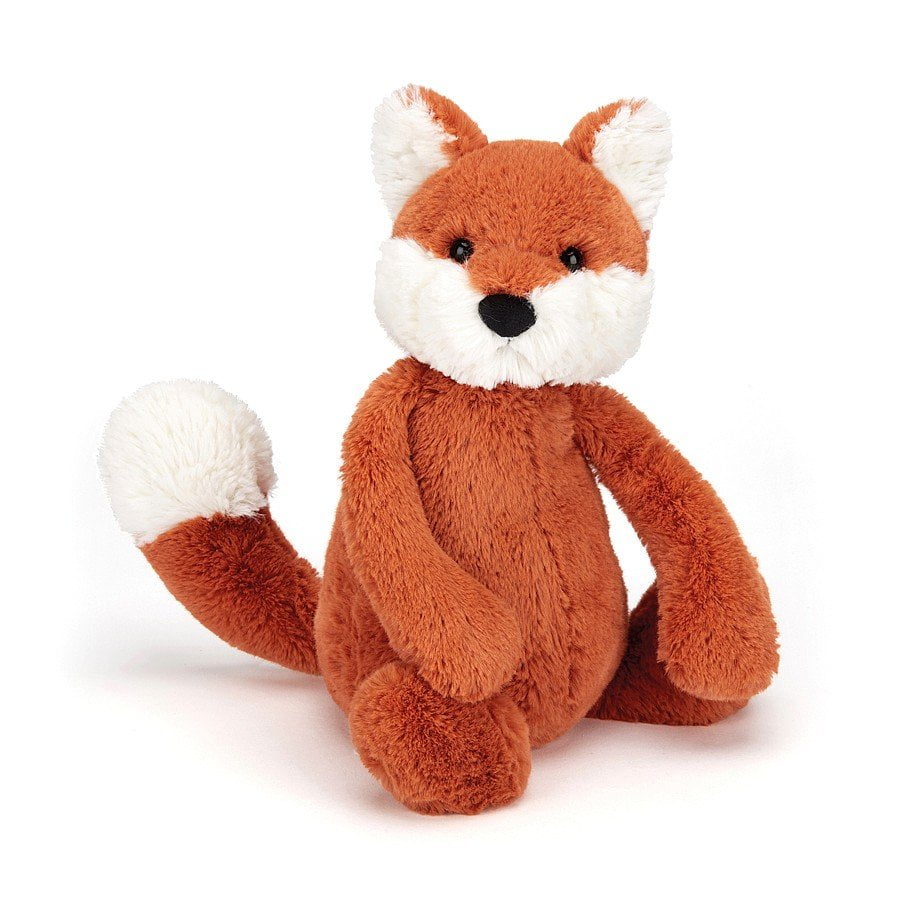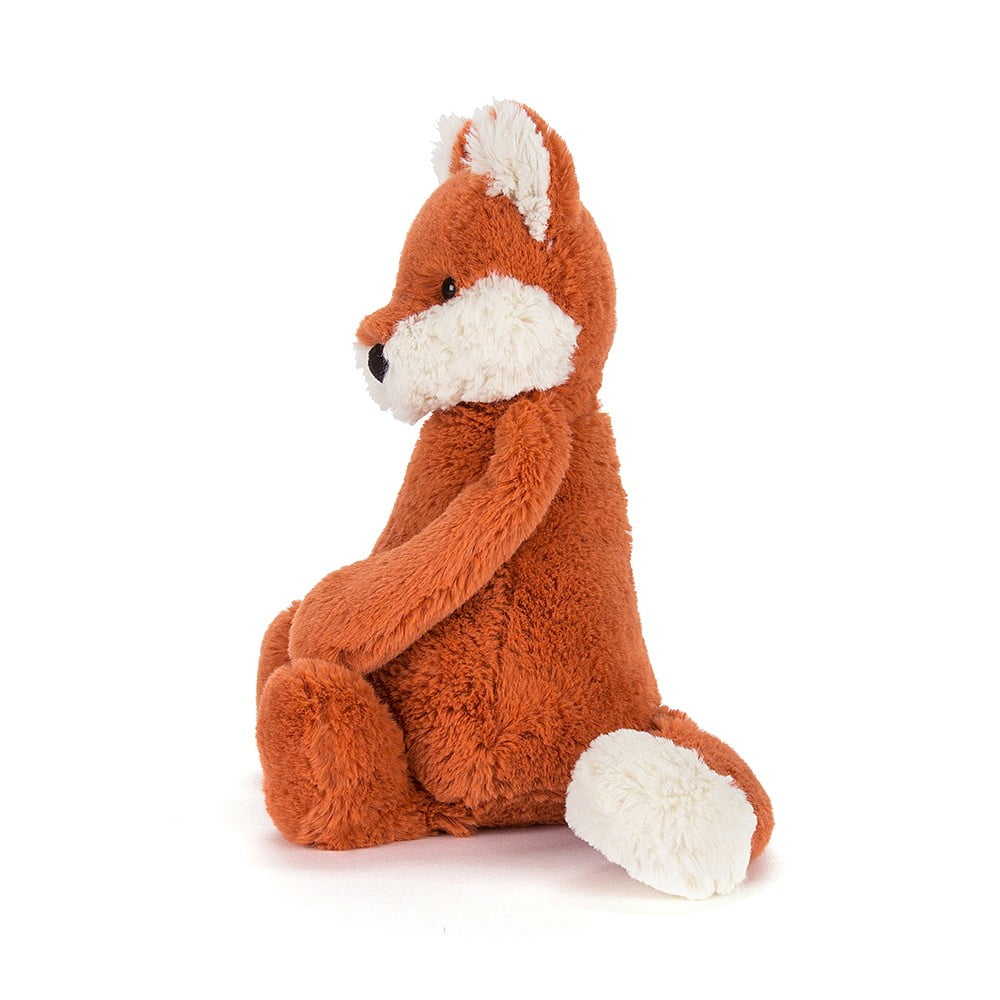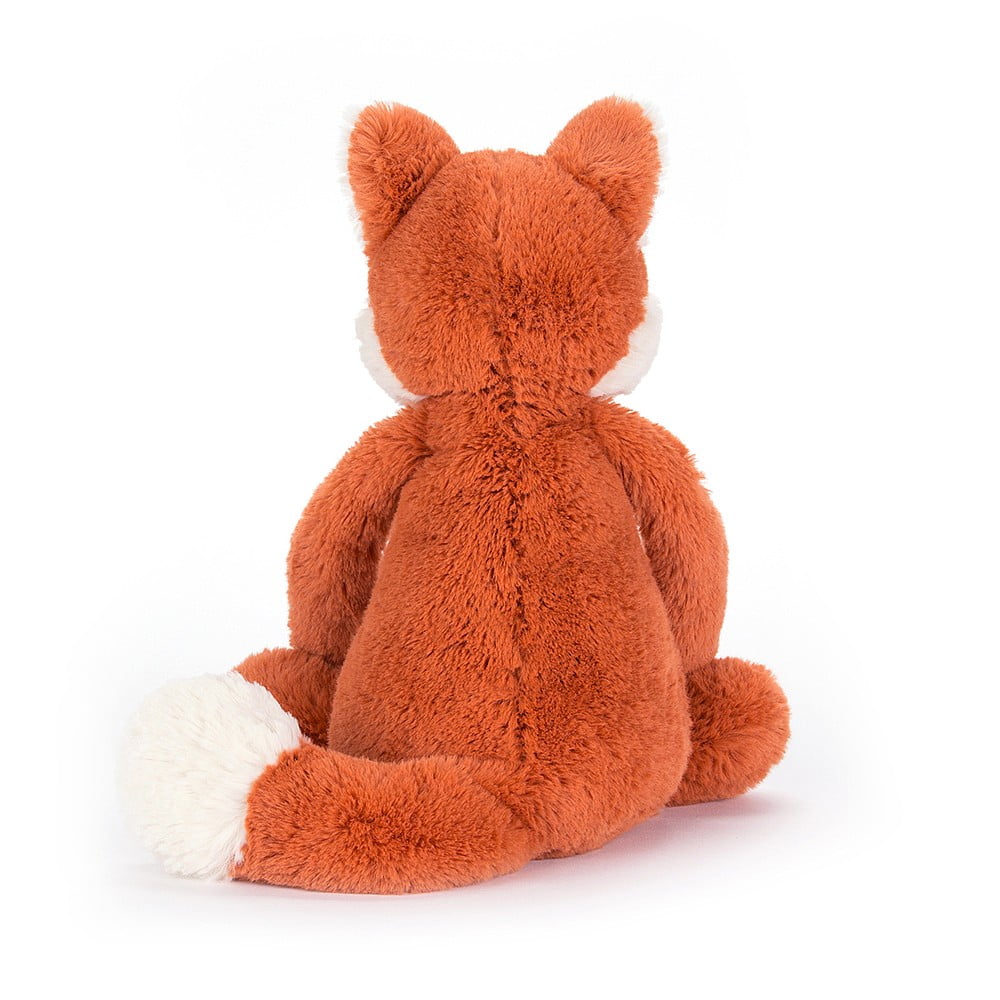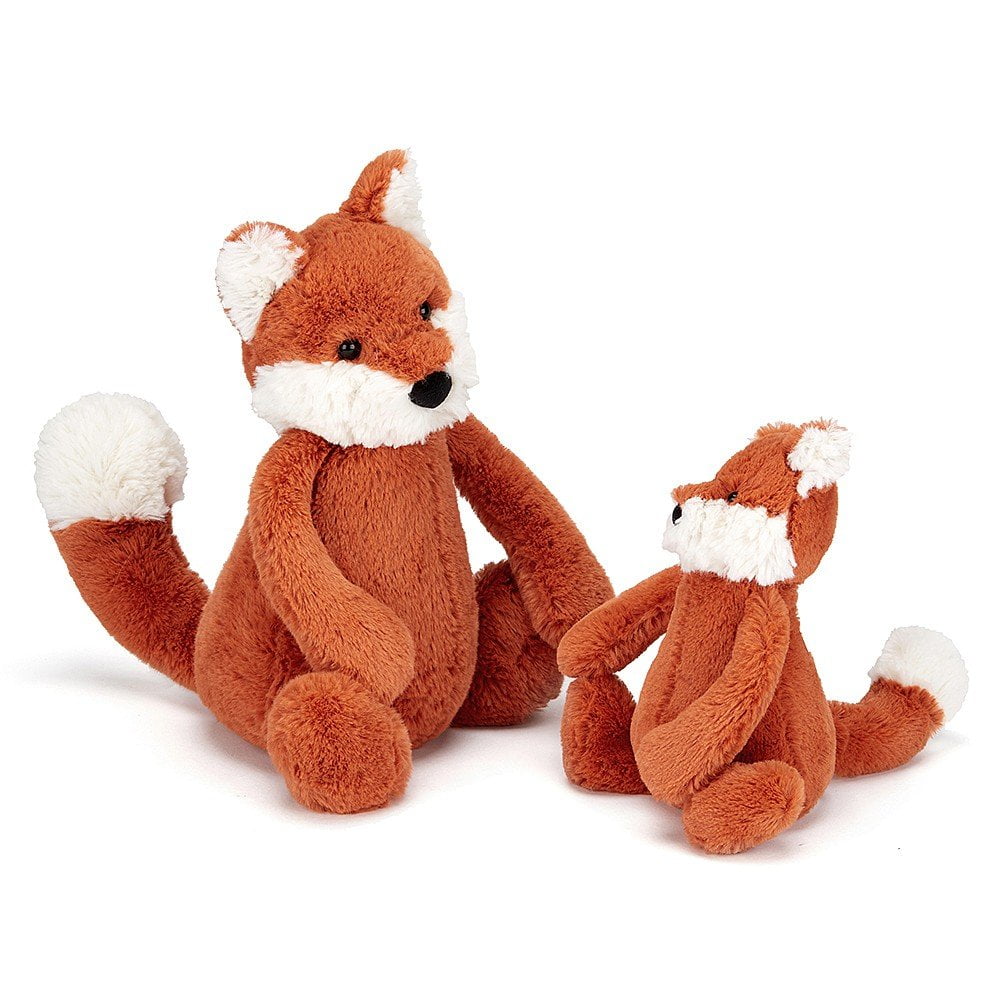 Jellycat Bashful Fox Small
Jellycat Bashful Fox Small.
This cute yet cunning fox cub has a velvety soft rusty orange coat, with a cream beard and a bushy tail. His bright, beady eyes are full of mischief! Jellycat Bashful Fox cub wants to play, his fluffy cream ears are pricked up enquiringly while his soft black nose sniffs for trouble.
Cheeky little Bashful Fox is a ginger cub with fluffy white ears, feet and tail-tip. He loves to play giggly games, but this wily fox is far from tricking you; fun times and treats are for everyone he meets!
With a beany bottom he sits up well so you can perch him on your shelf or tabletop. He is perfect for playtime, waiting to be your new favourite companion.
Size 18cm x 9cm
Care Instructions
Jellycat themselves give specific care instructions for all their products: Lots of love.
How can you resist?
Tested to and passes the European Safety Standard for toys: EN71 parts 1, 2 & 3, for all ages.
Made from 100% polyester.
Hand wash only; do not tumble dry, dry clean or iron. Not recommended to clean in a washing machine.