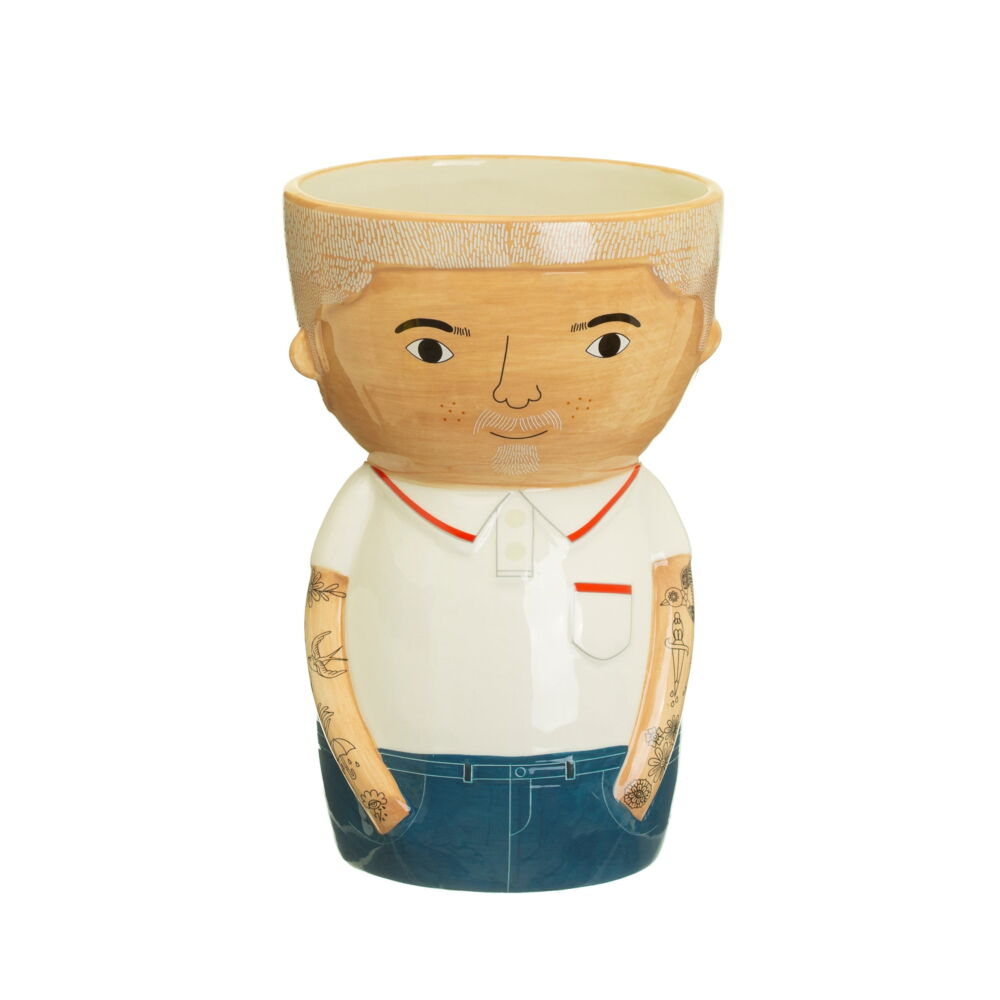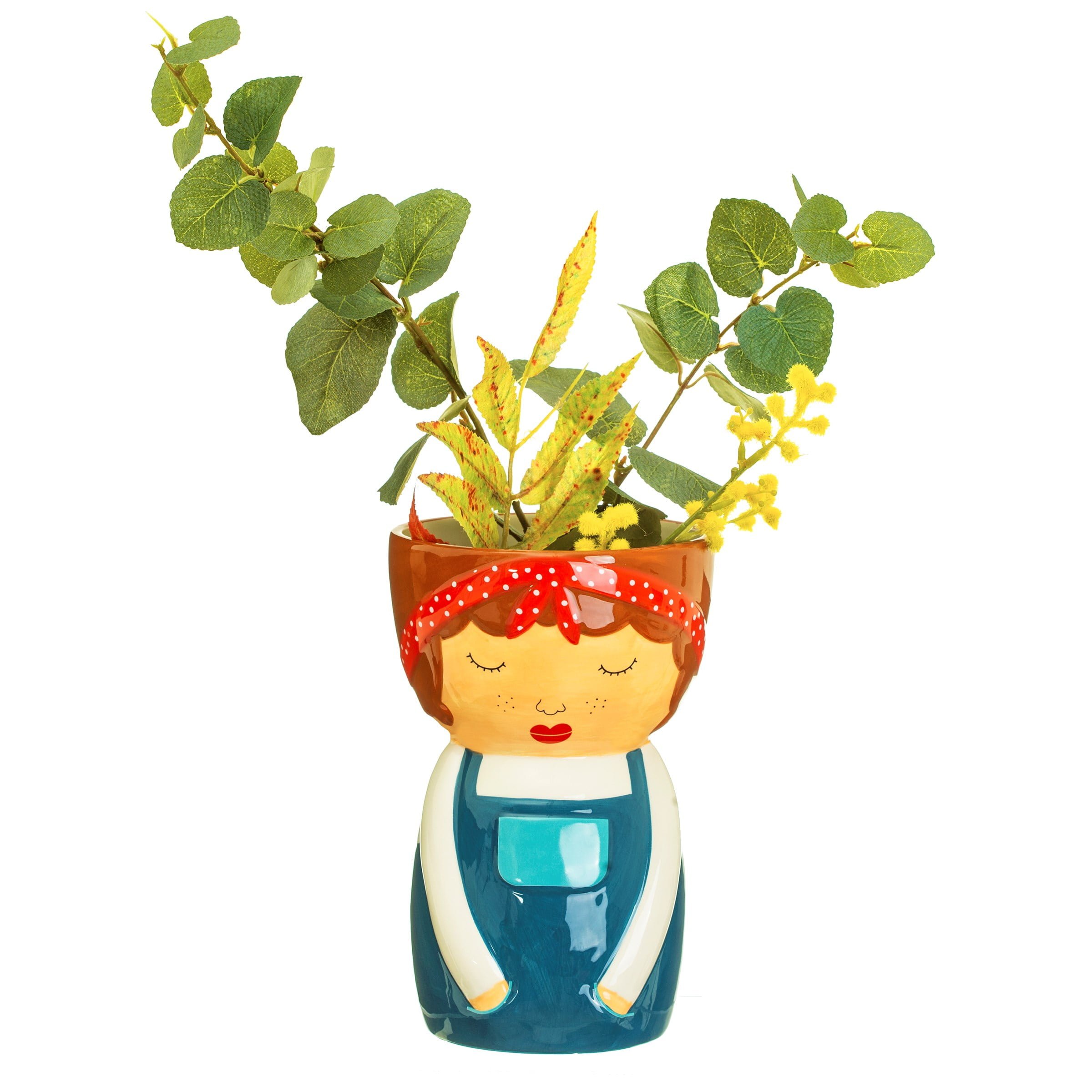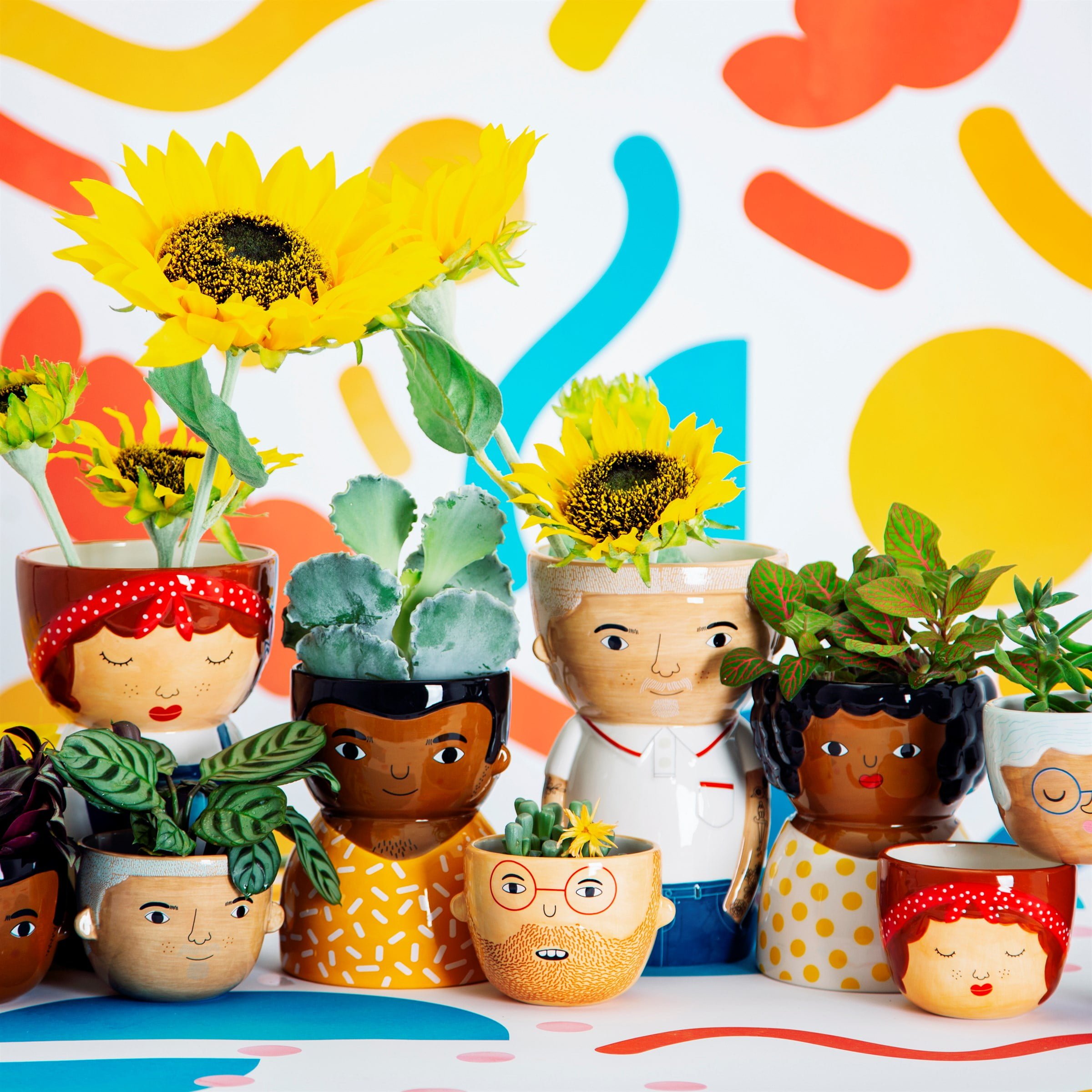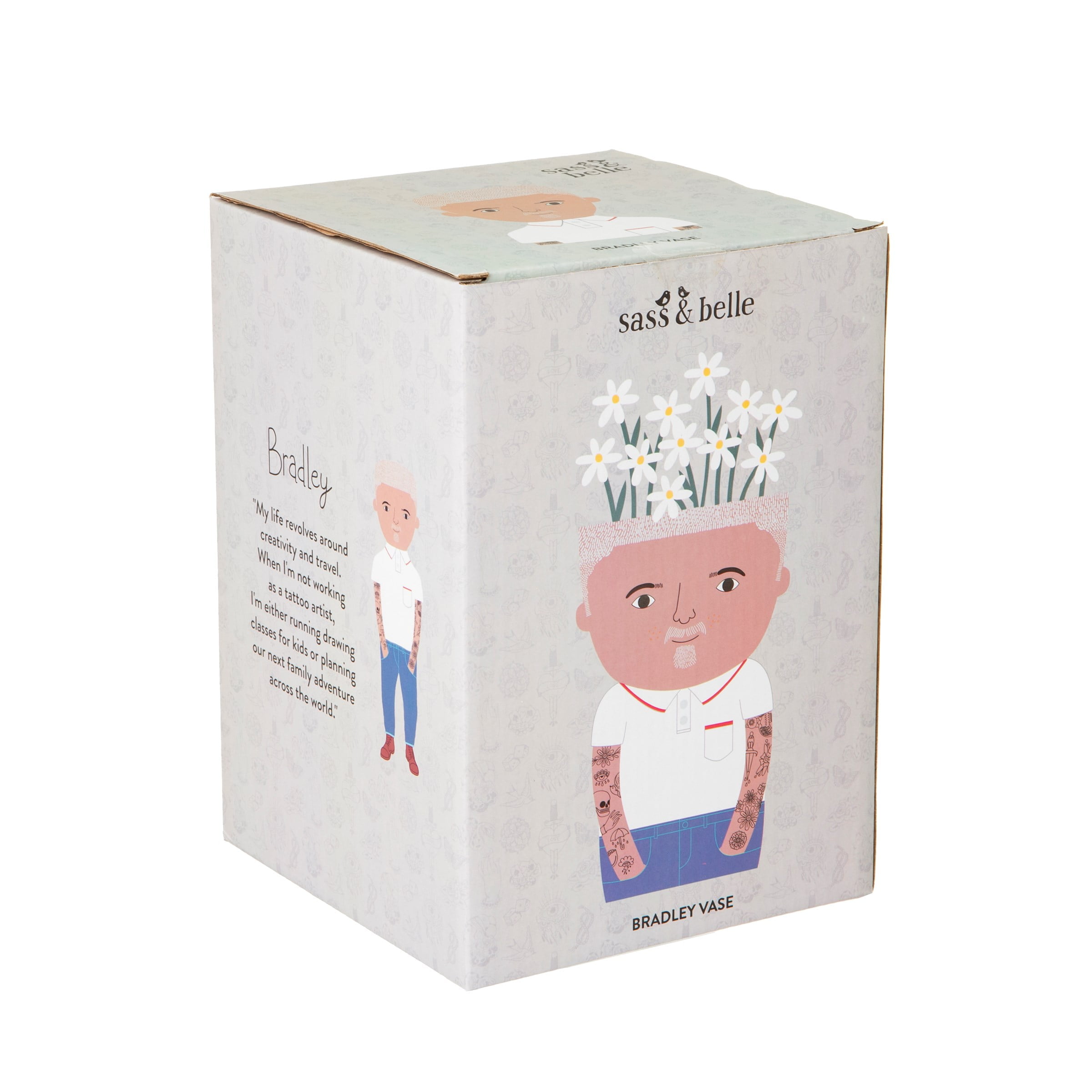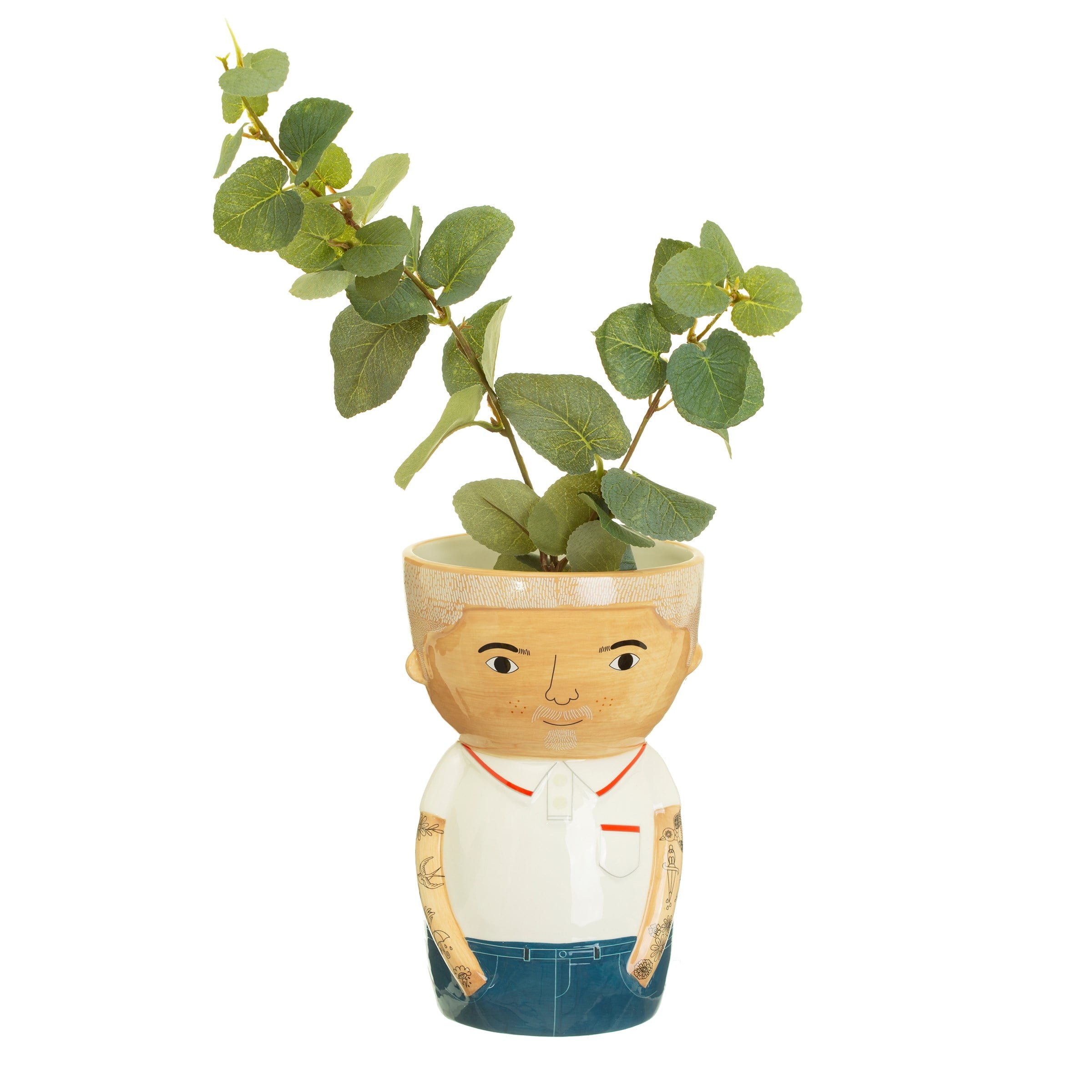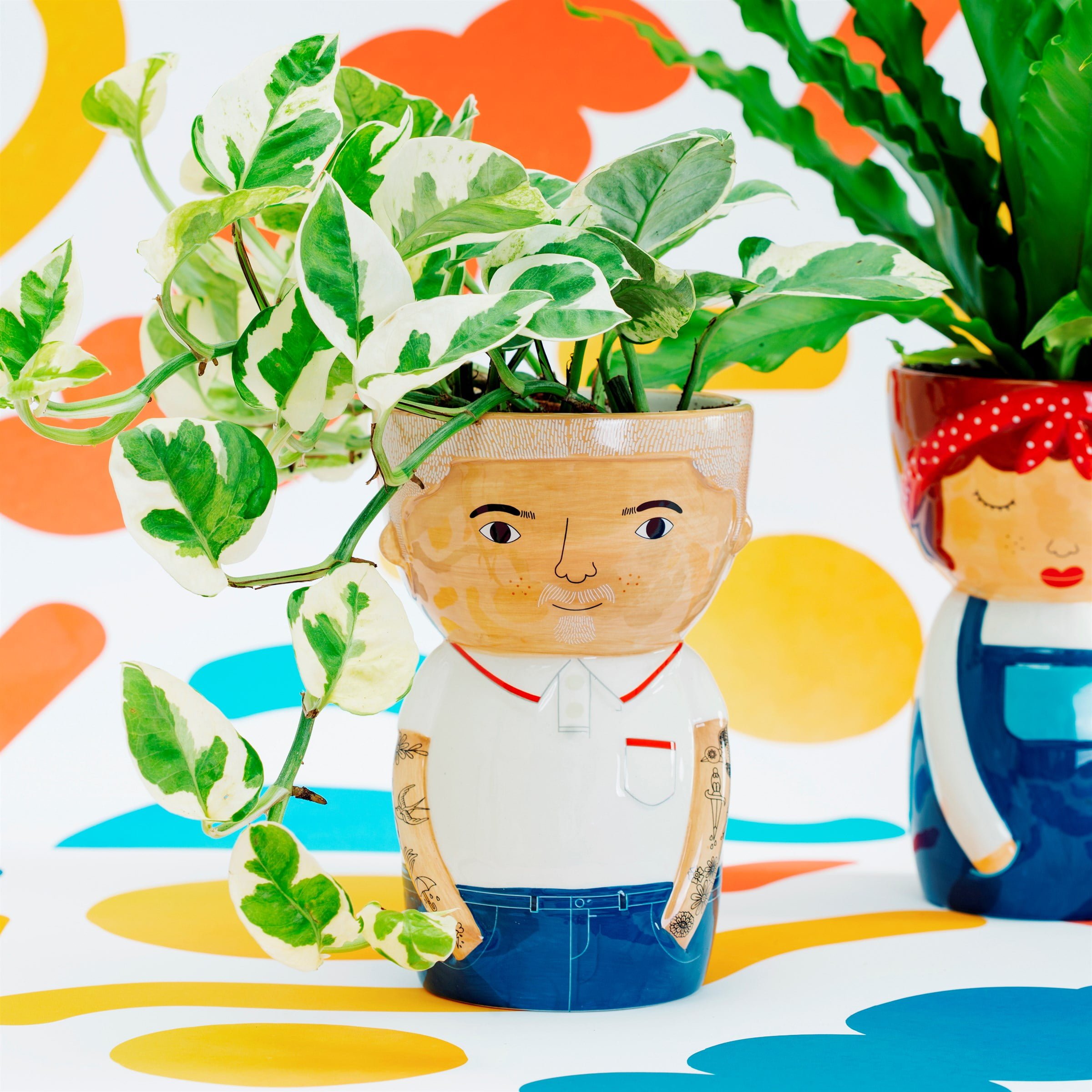 Sass And Belle Bradley Vase.
The Bradley vase makes a perfect companion for The Libby vase .  Bradley's life evolves around creativity and travel . When he is not working as a tattoo artist he is either running drawing classes for kids or planning a family adventure across the world.
This is a lovely collection and when all displayed together it looks very colourful and funky .
Celebrating diversity and full of character, our My Kind of People collection is all about you. Get to know these familiar faces in bold primary shades and sparks of individuality. This unique vase features our Bradley design.
Collection
My Kind Of People
Dimensions
W11.5 x H19 cm